Details
11 July 2019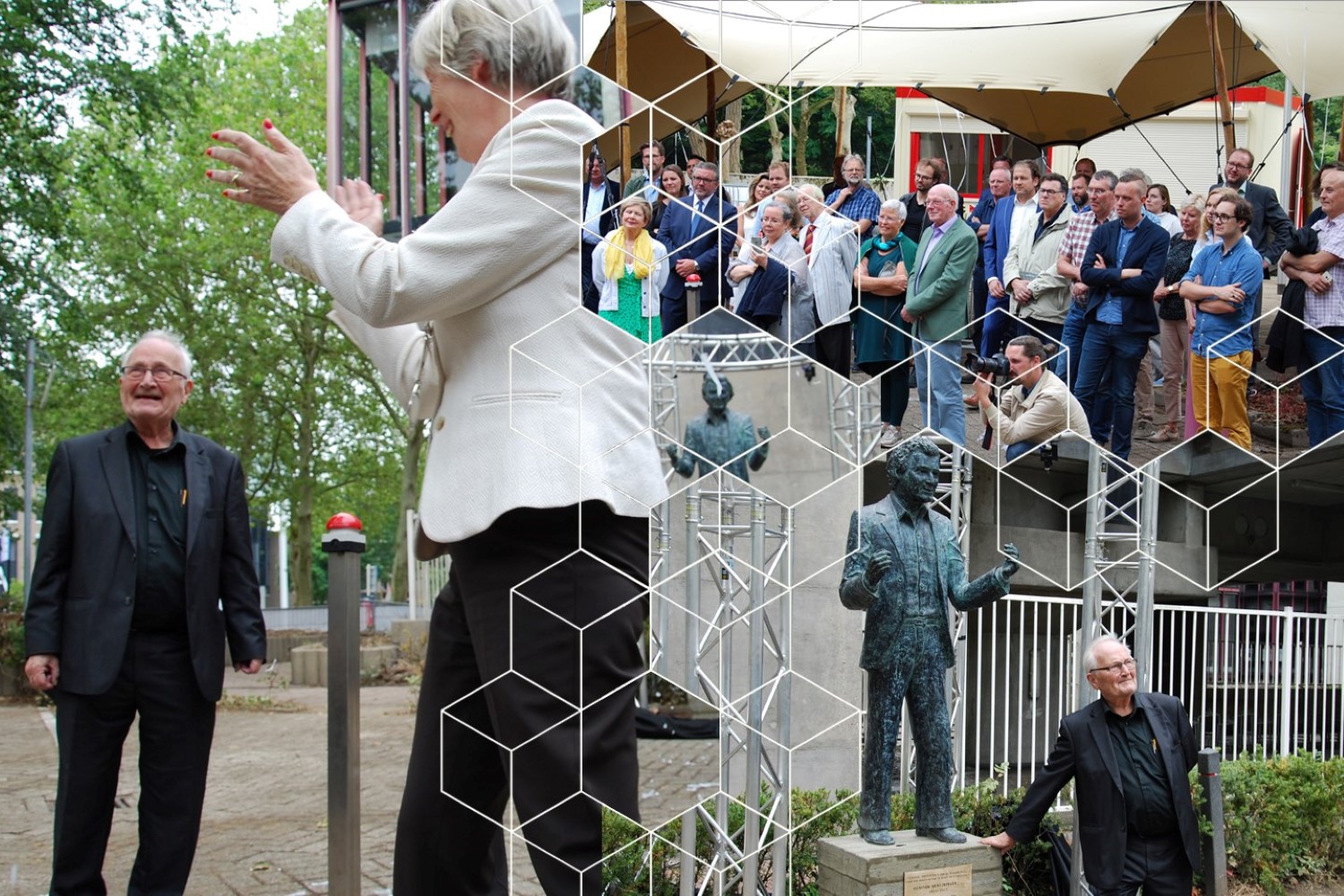 © Hertzberger Park.
Architect Herman Hertzberger (87) is forever close to his masterpiece: the Centraal Beheer building in Apeldoorn. A tribute. "You get a statue when you die. But I'm still alive, isn't it?"
The statue was made possible by Certitudo.
Trade journal de Architect writes (Dutch only): "The building, designed by Herman Hertzberger, was considered a revolutionary design at the time and was a model of innovation."
de Stentor (Dutch only) quotes editor-in-chief Harm Tilman of de Architect: "For me, Hertzberger is thé Dutch architect of the last century" and Laurens Jan ten Kate of AHH "He ensured that the flow of the hippy era also ended up in architecture. Like: guys, we're going to do it differently this time."
NPO Radio 1 devoted a programme to it (Dutch only)
The AD writes "Hertzberger himself is still closely involved in the redevelopment, even though he turned 87 this weekend"