Details
21 May 2018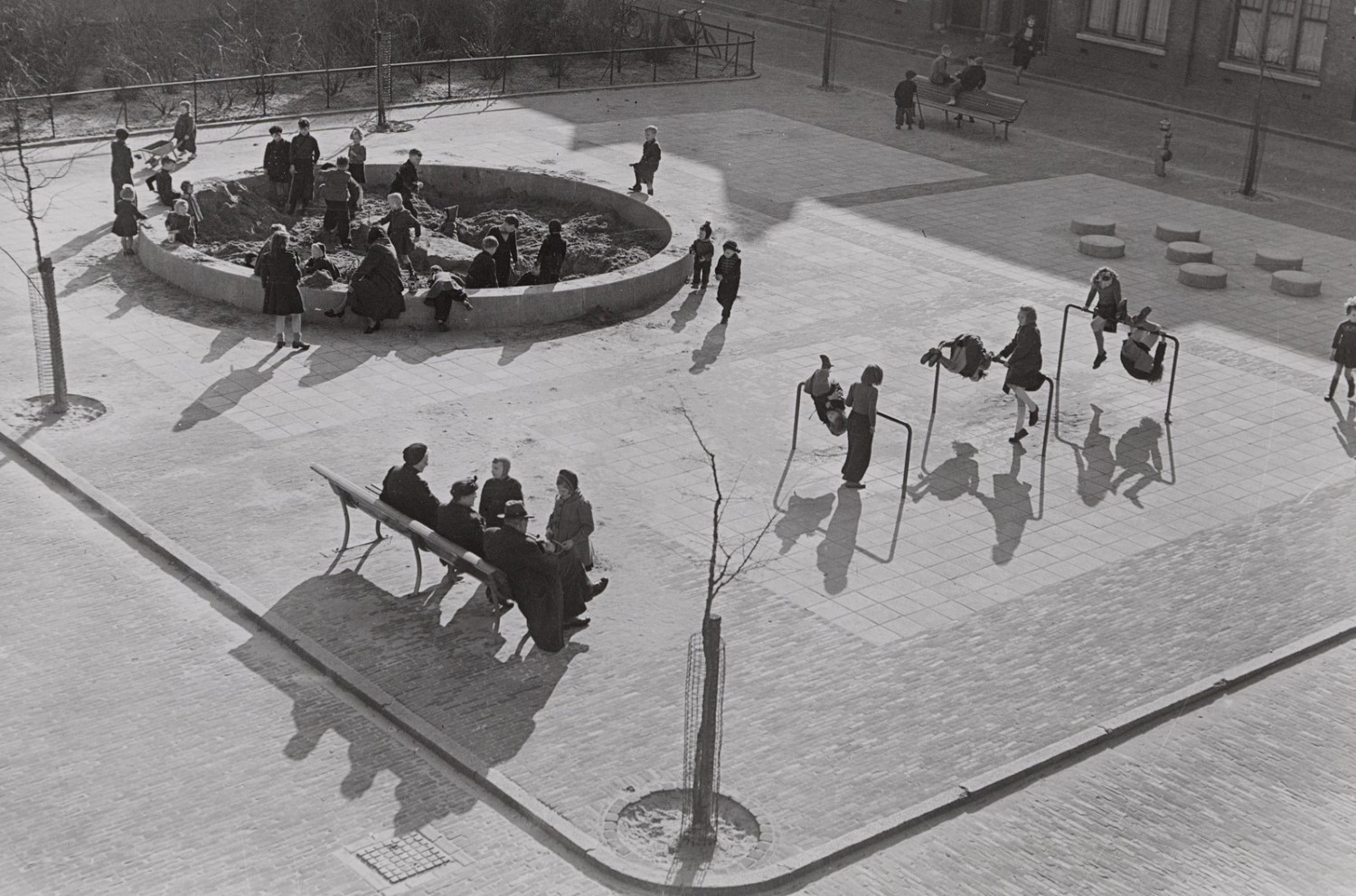 The aluminum climbing dome, the horizontal bars and the concrete sandpit: the playground equipment of the architect and designer Aldo van Eyck adorned Amsterdam until the late 1980s.
Numerous post-war children grew up with it and got bruised by it. In total, Van Eyck designed more than 700 so-called iconic playgrounds. Documentary maker Tjitske Mussche made for the programme Het Spoor Terug: 'More durable than snow: the playgrounds of Aldo van Eyck'.
In this documentary Herman Hertzberger also speaks about his mentor Aldo van Eyck.
Listen to the radio broadcast (Dutch only)
Text: Radio 1